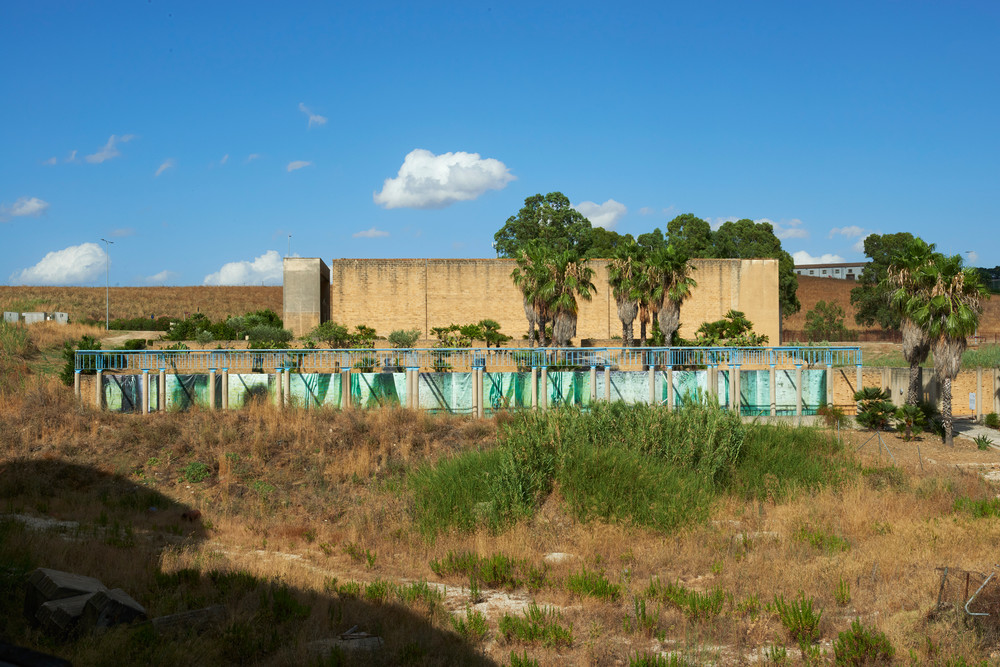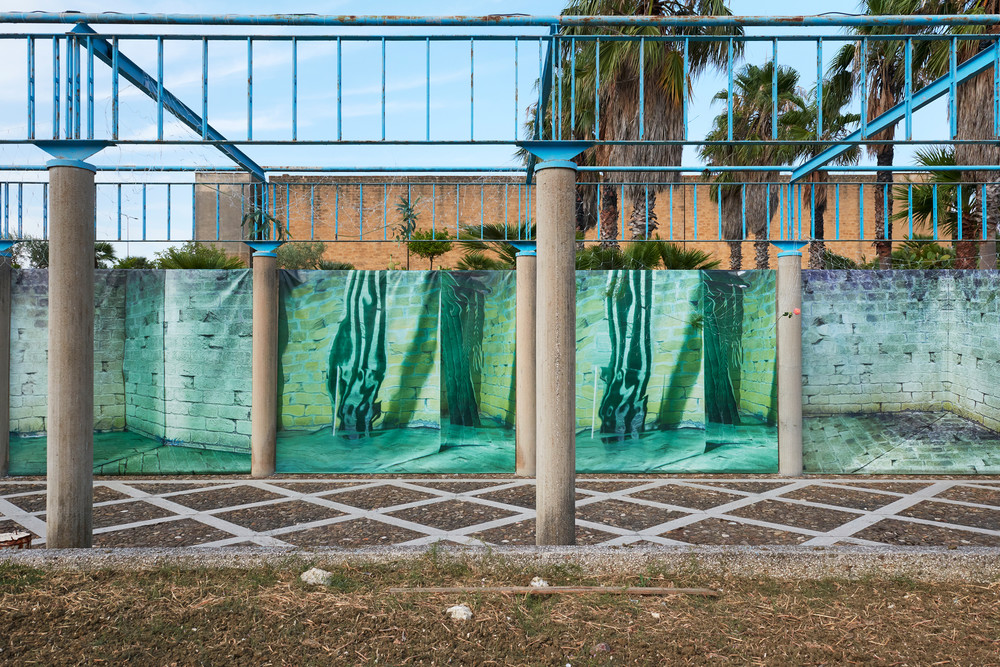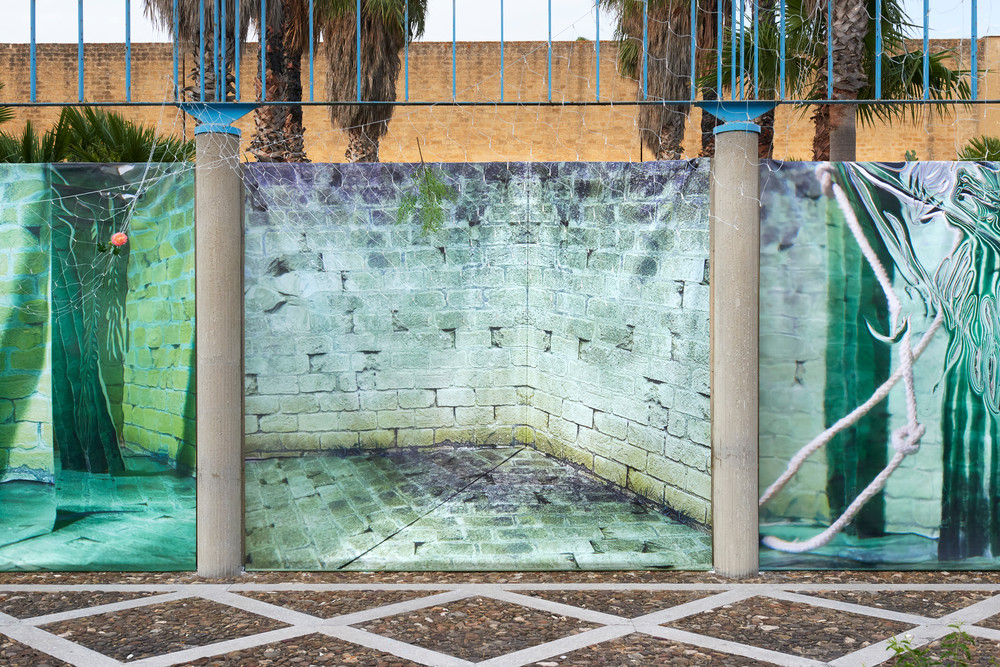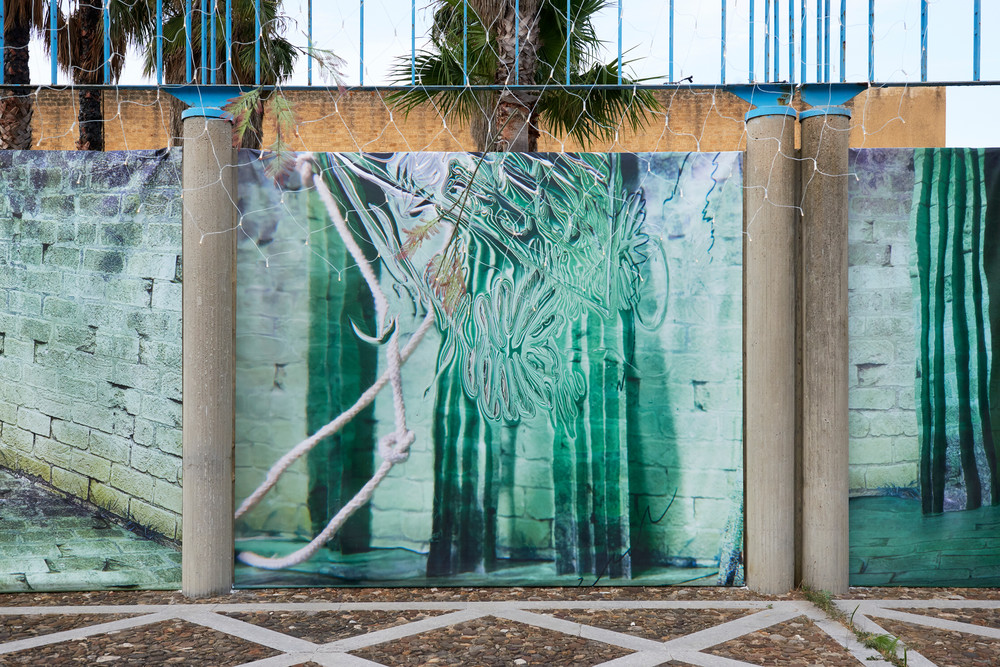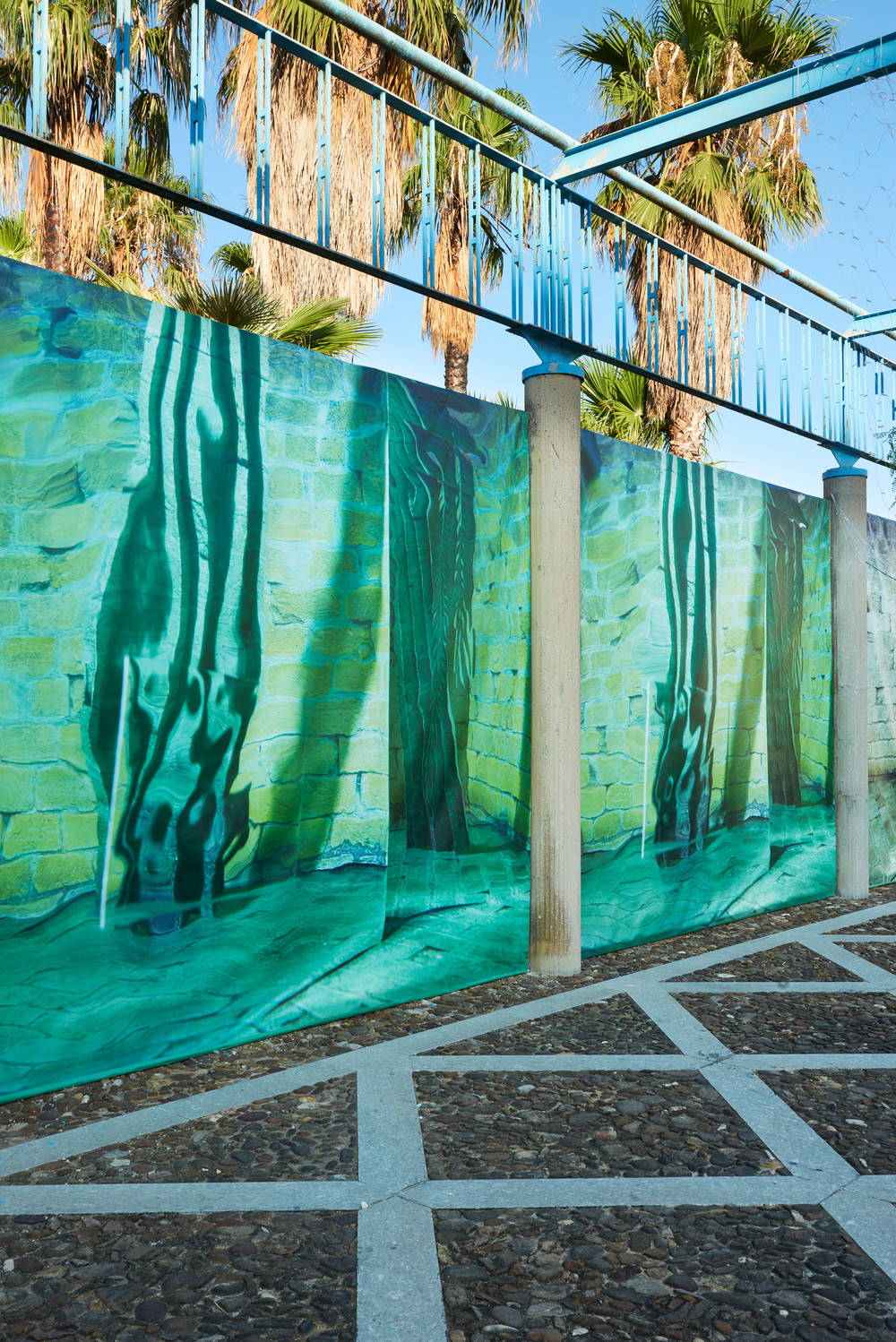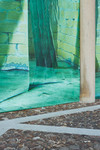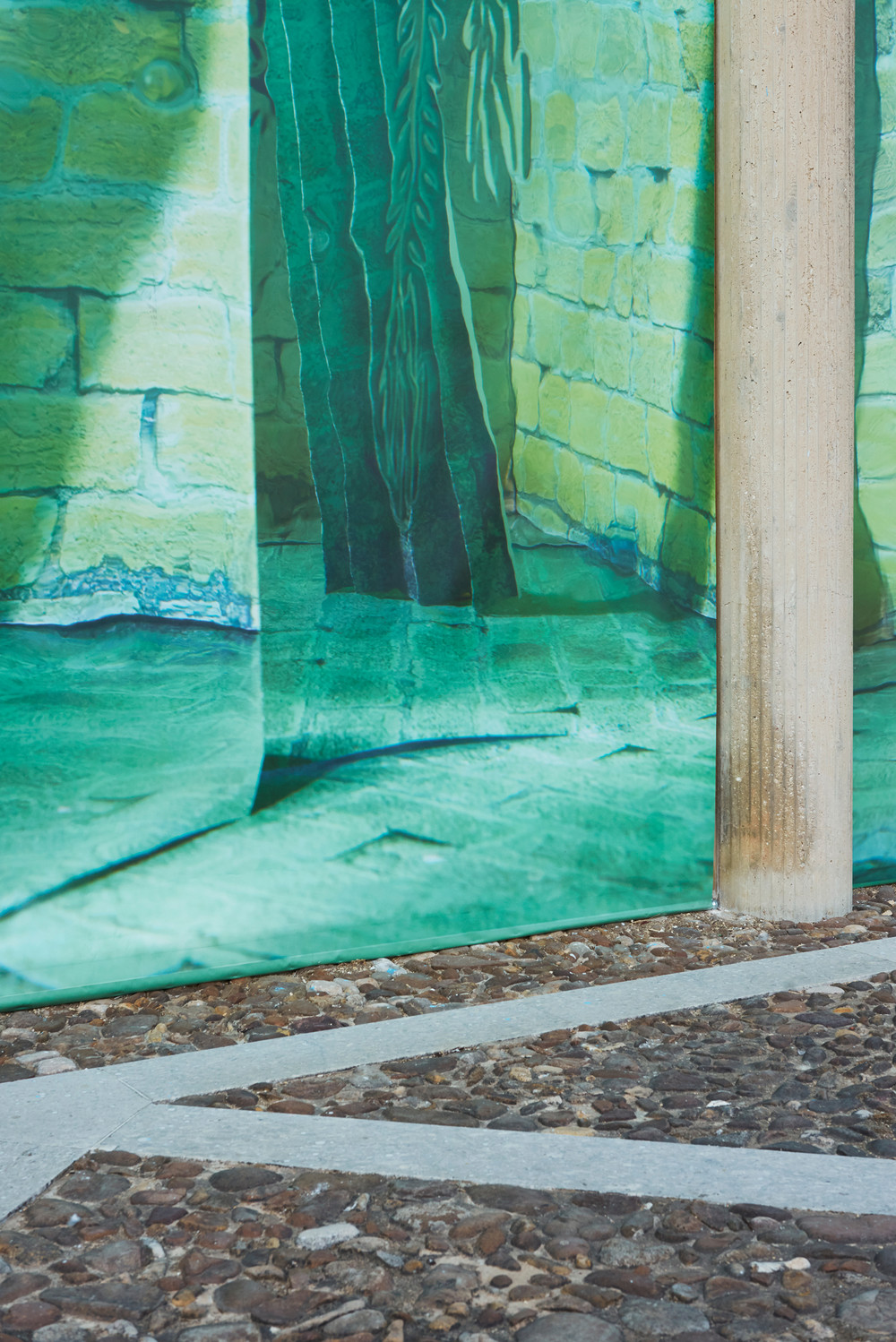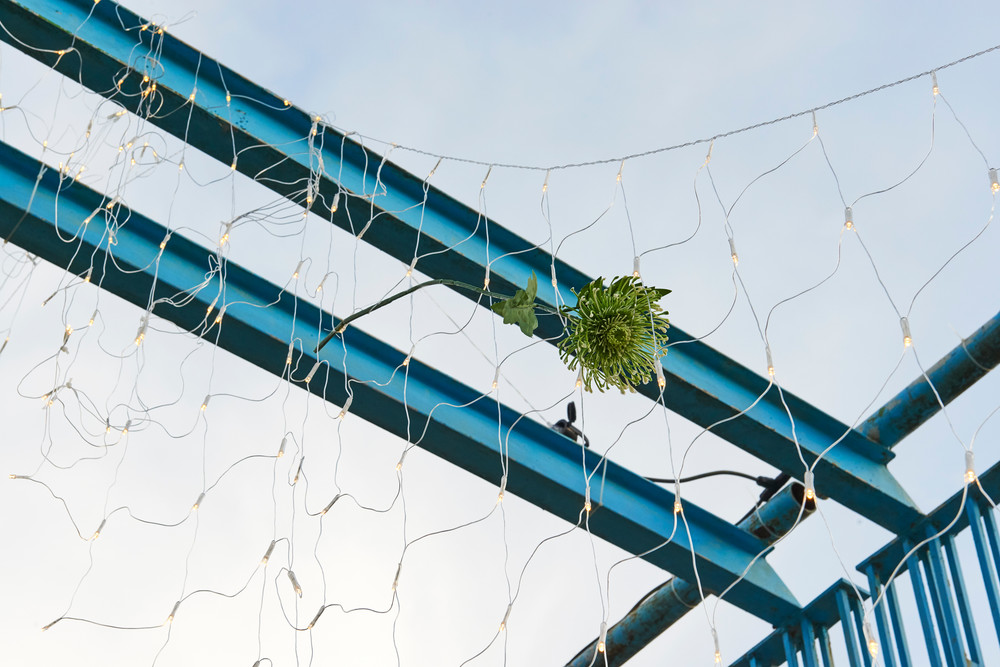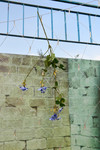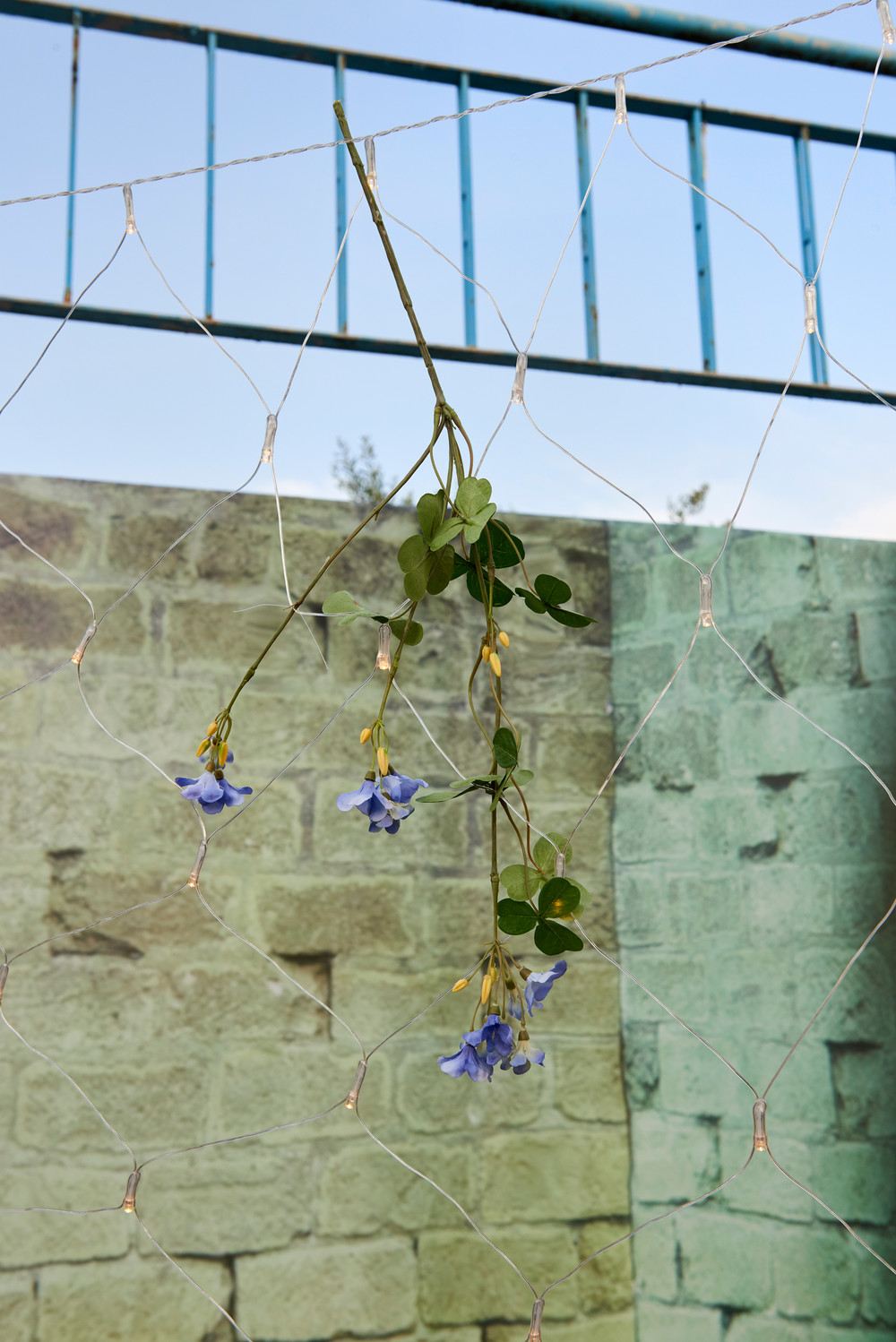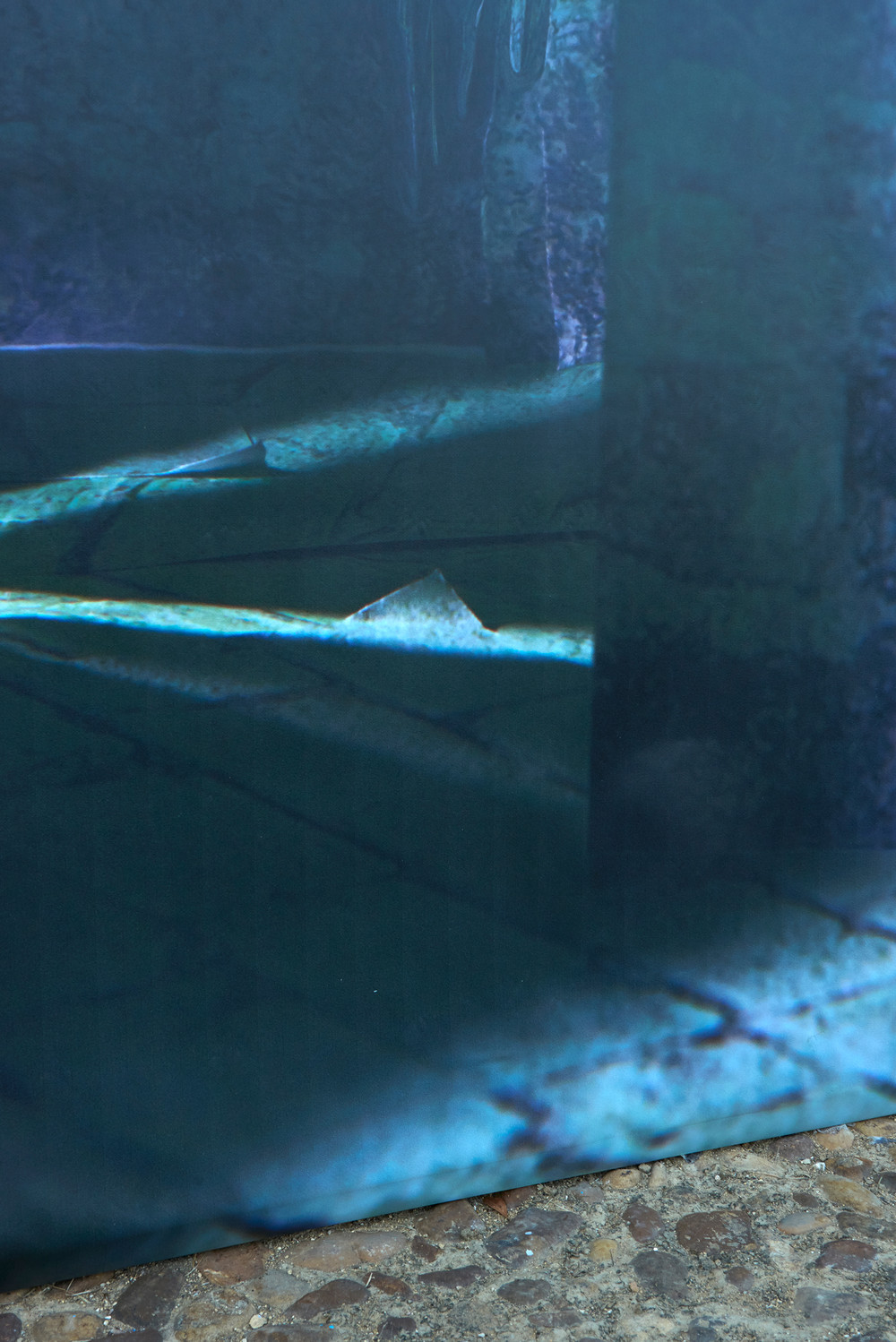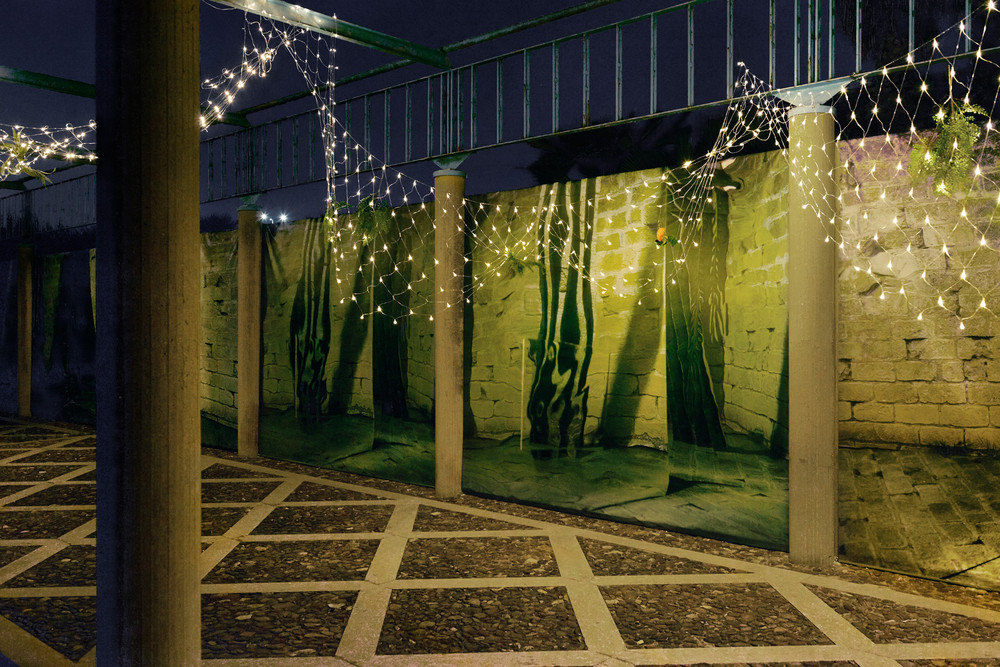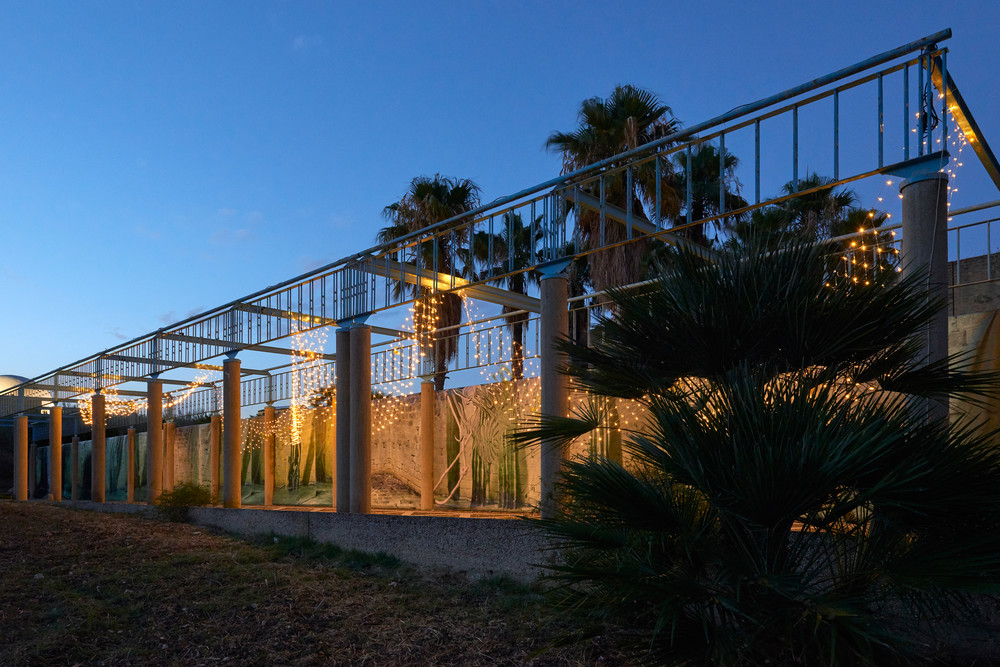 Palazzo di Lorenzo, Gibellina
Room
Art in public space, Palazzo di Lorenzo, Gibellina Nuova, Sicily
25.07–31.08.2019
Curated by Arianna Catania
Text by Samuel Gross
For Gibellina, Manon Wertenbroek has ima­gi­ned an in situ pro­ject. The young artist consi­ders that pho­to­gra­phy goes far beyond the sur­face effect. She uses repro­duc­tive tech­niques, mate­rial research and the deve­lop­ment of various forms of prin­ting in a way to coun­te­ract the rigid pers­pec­tive impo­sed by came­ras. Under the per­gola of Lorenzo's palace, the can­vases are prin­ted in shades of green. The brick walls are cove­red with pho­to­graphs of empty spaces. The semi-clo­sed space divides and pierces. The images create strange cold and reflec­ting rooms.
But these images are only one dimen­sion, a color, a sheet of glass. Manon Wertenbroek's works are a constant play bet­ween dimen­sions and tex­tures. Each image is rewor­ked, engra­ved and mar­ked. The vie­wer is immer­sed, sur­roun­ded, in the refi­ned and struc­tu­red uni­verse of the artist. The pas­sage offe­red by the per­gola becomes a spa­tial expe­rience. The vision of the works depends on the time of the day or night (a lumi­nous ins­tal­la­tion ima­gi­ned by the artist acti­vates the space per­ma­nently). Photography has become, among other things, a means of pro­duc­tion to acti­vate archi­tec­ture. There is nothing exo­ge­nous any­more. This expe­rience is at the heart of all Manon Wertenbroek's ins­tal­la­tions.
In this regard, the oppor­tu­nity to inter­vene in the city of Gibellina is almost obvious. If there is an urban space in which the view is exploi­ted in areas of suc­ces­sive floors that are explo­red in depth, it is Gibellina Nuova her­self. Manon's works fit per­fectly within this context. It can thus demons­trate, once again, that pho­to­gra­phy knows no dimen­sions or limits.