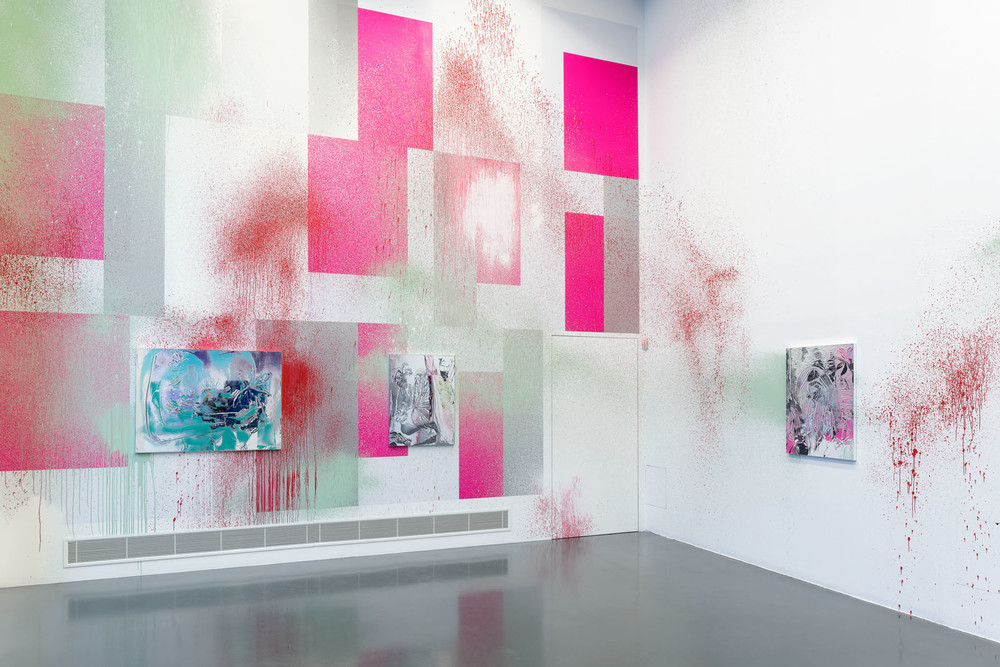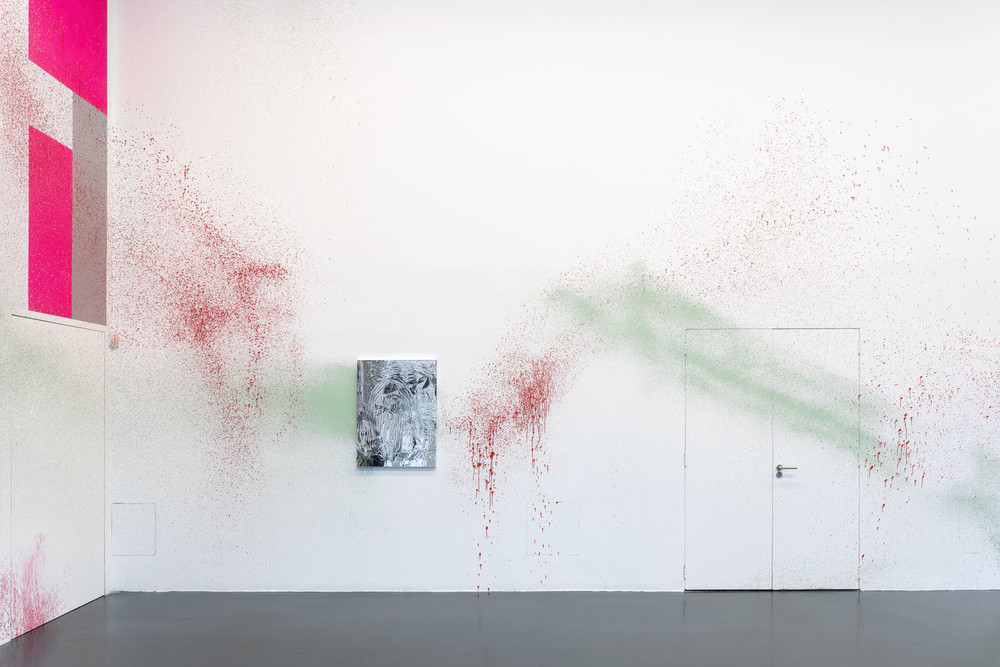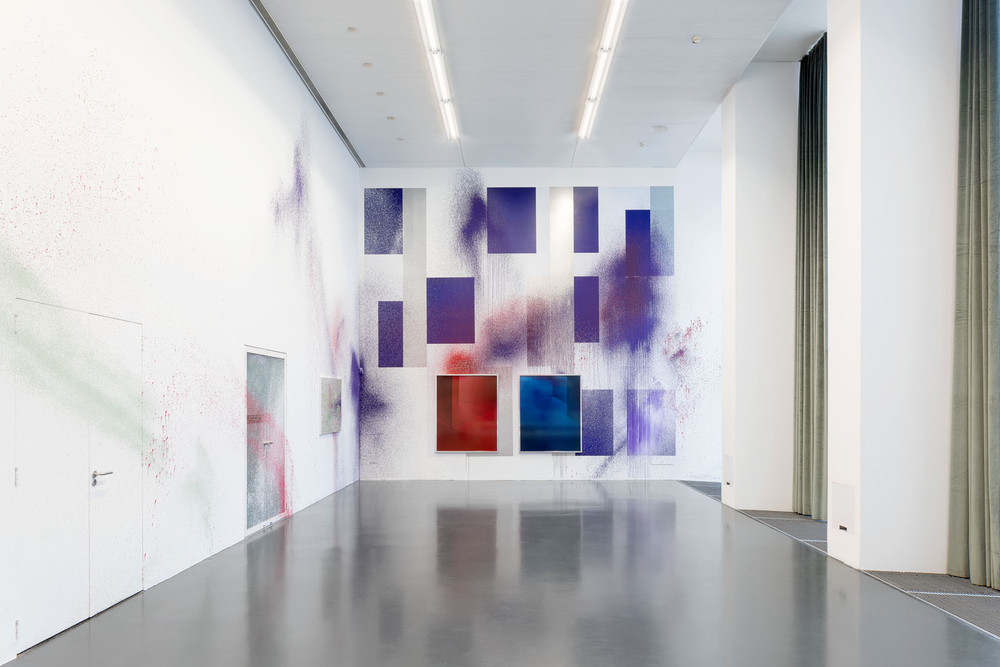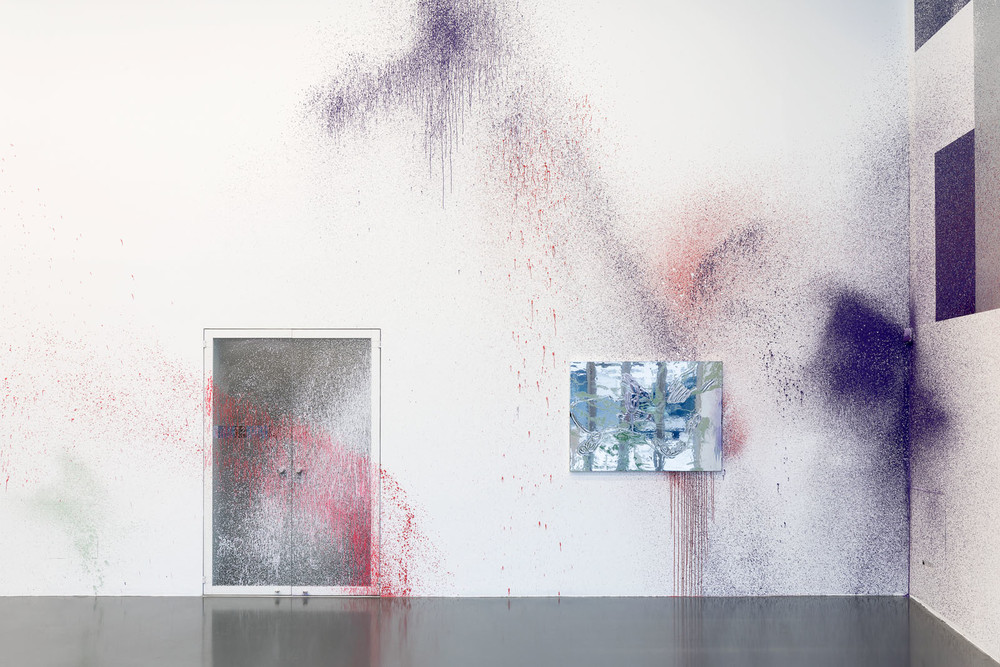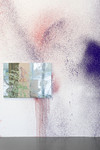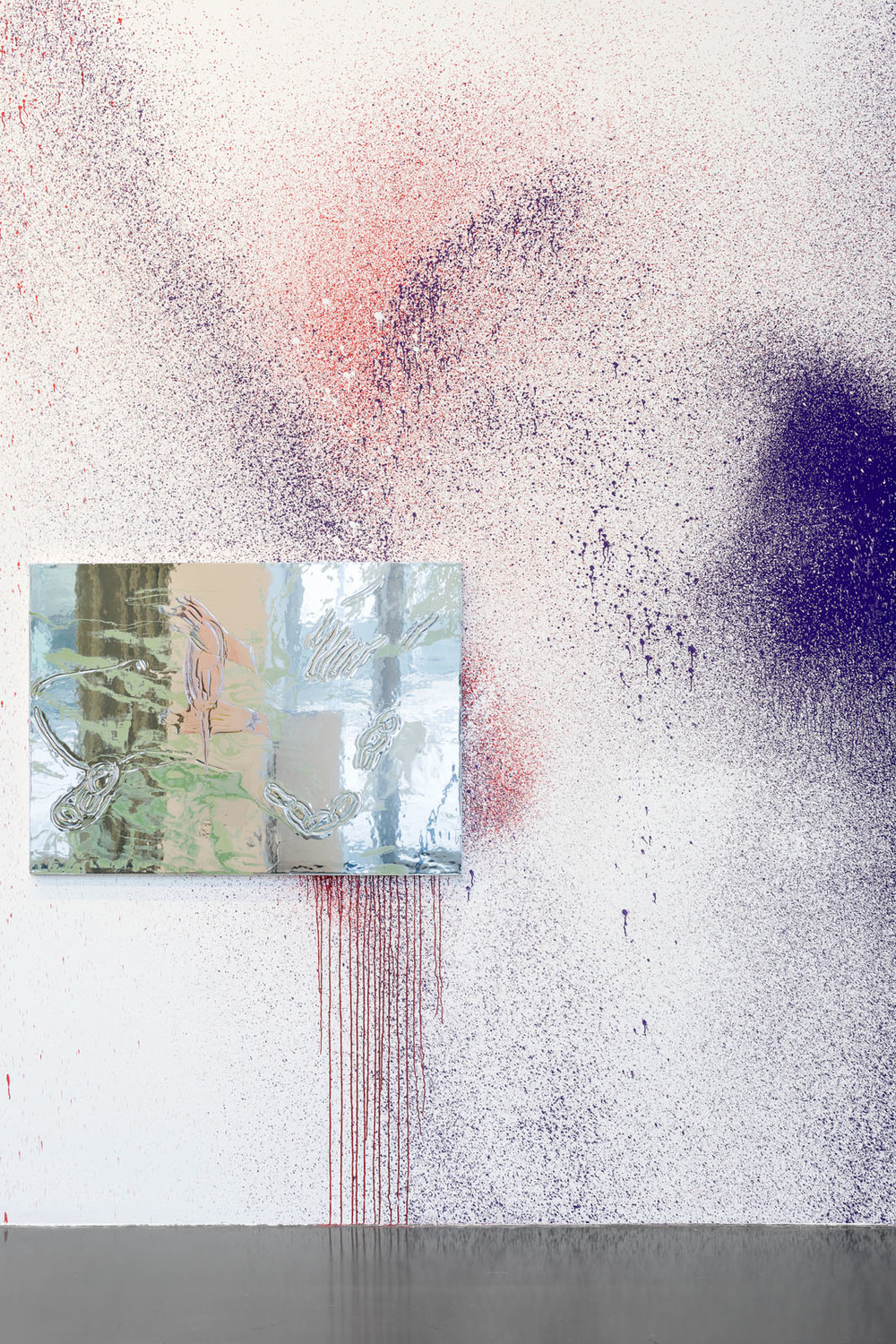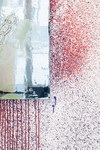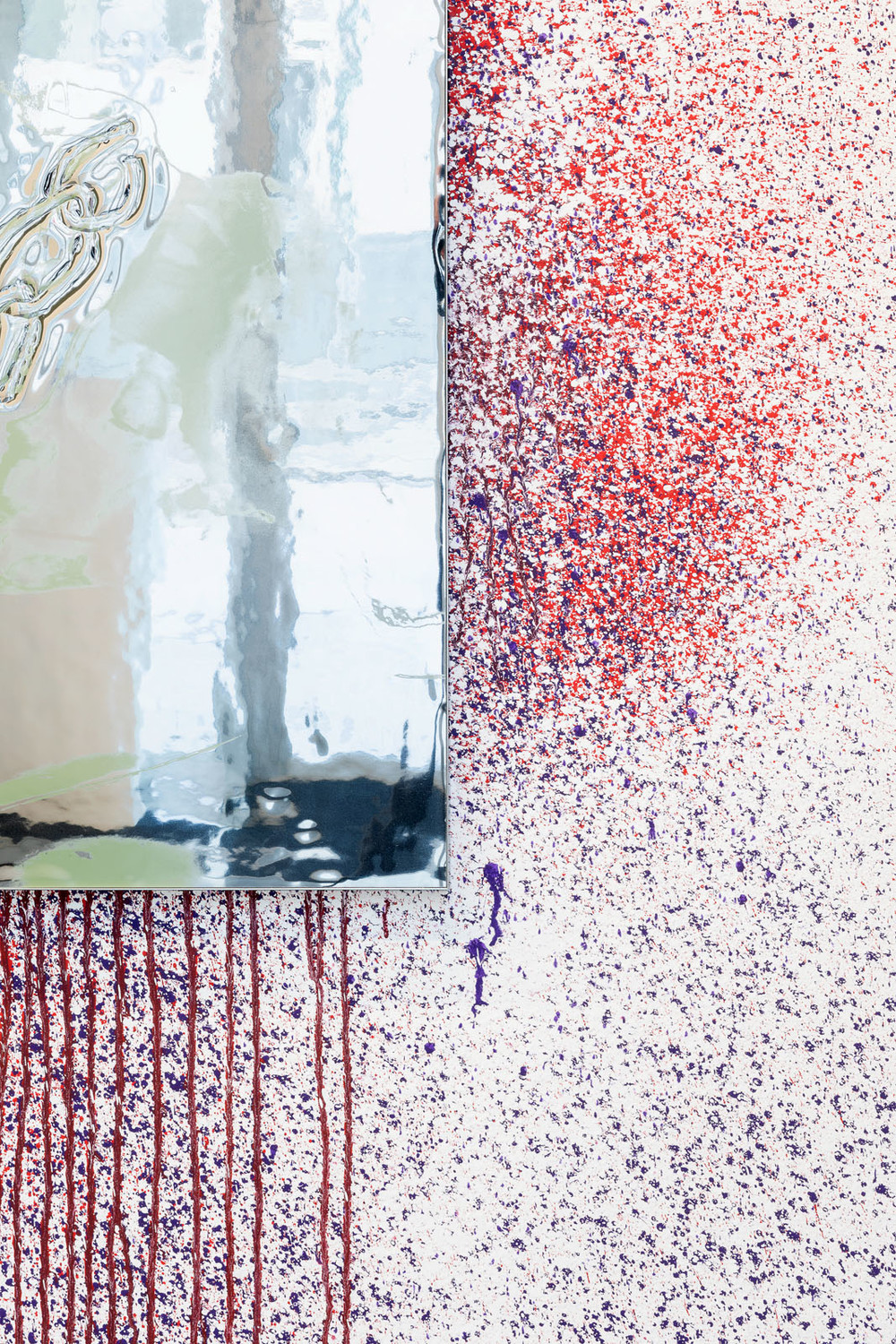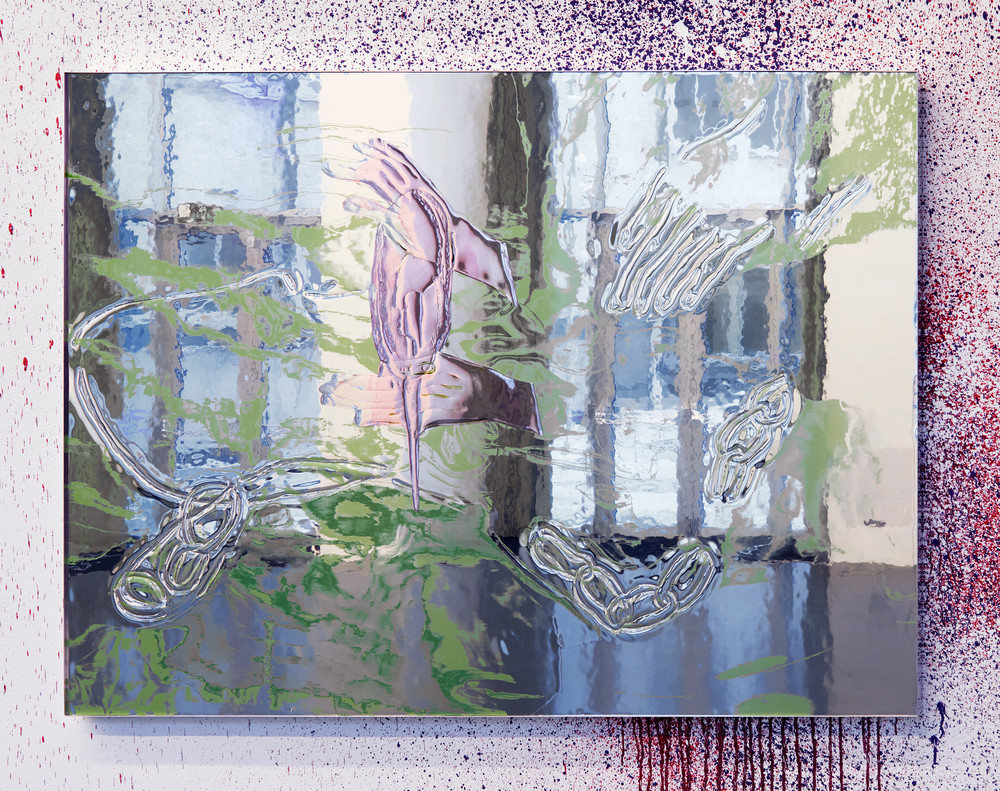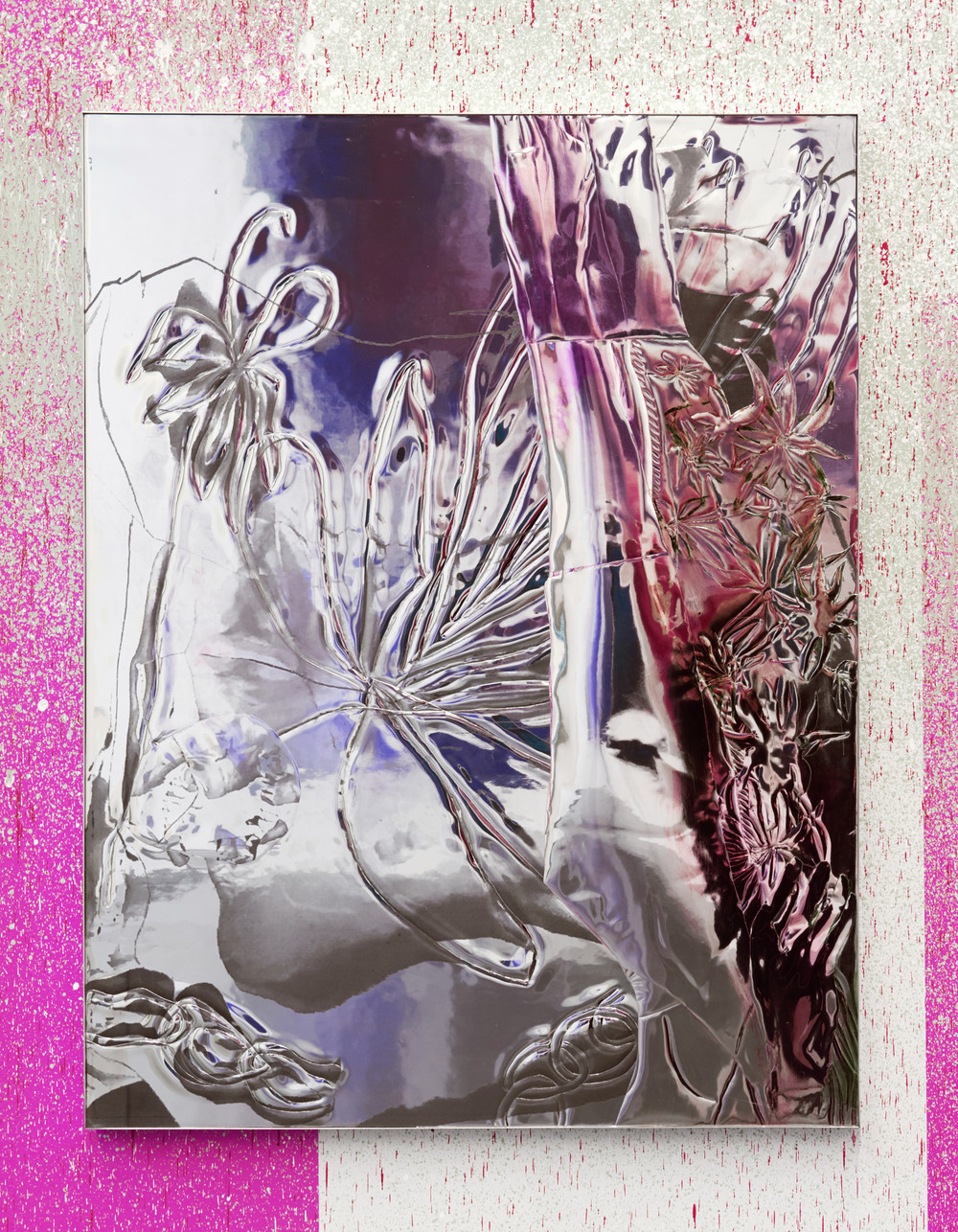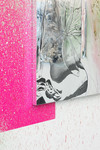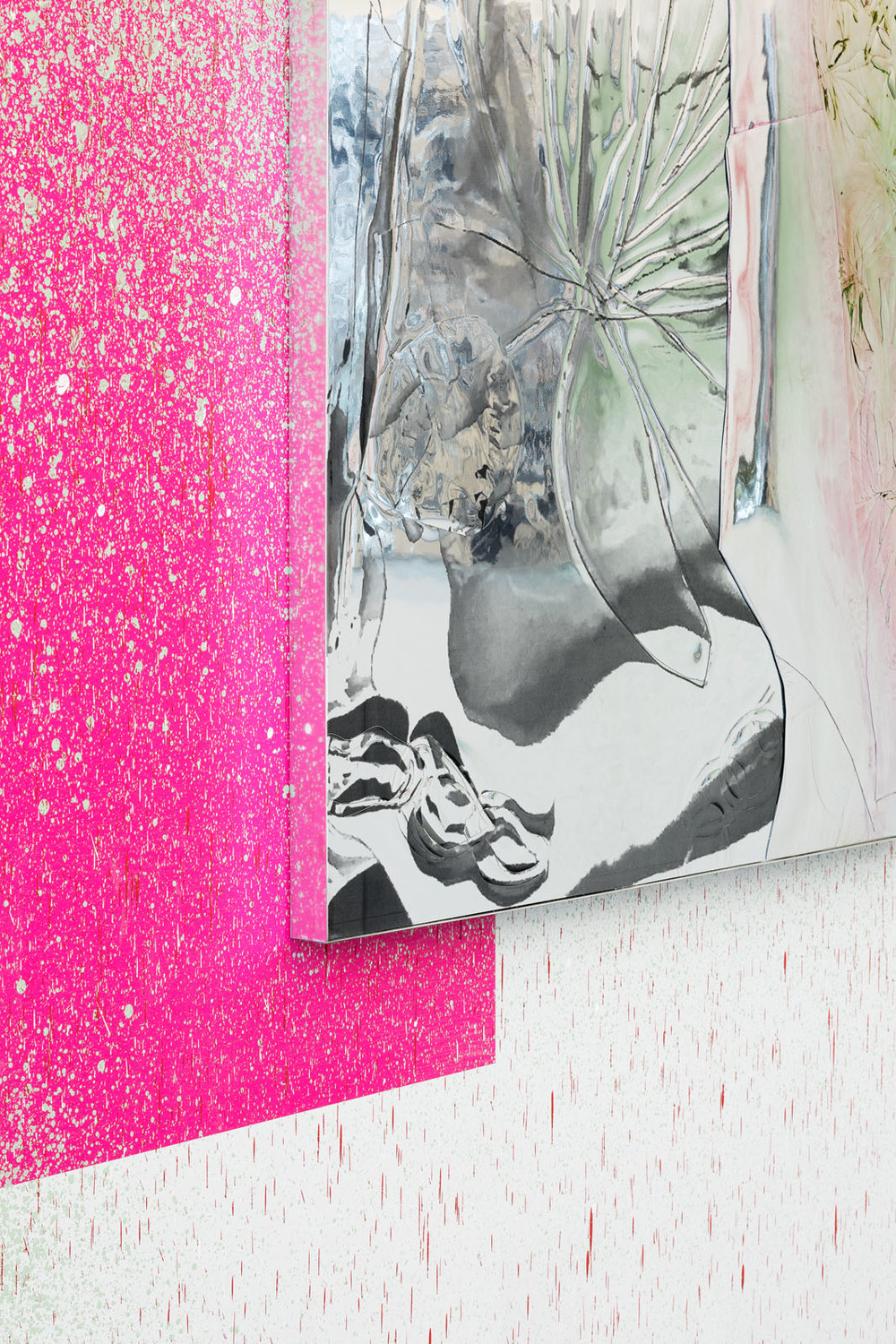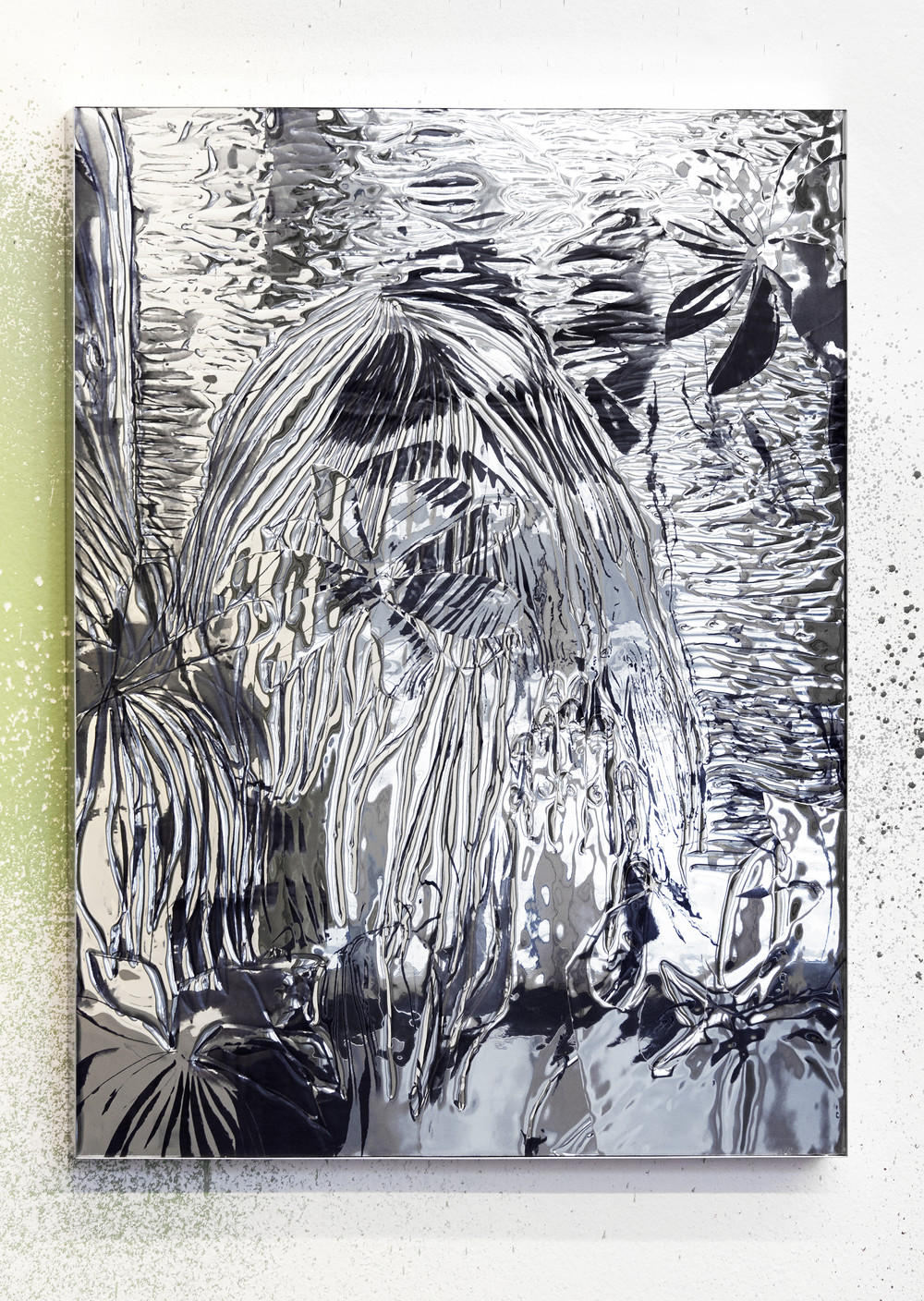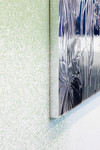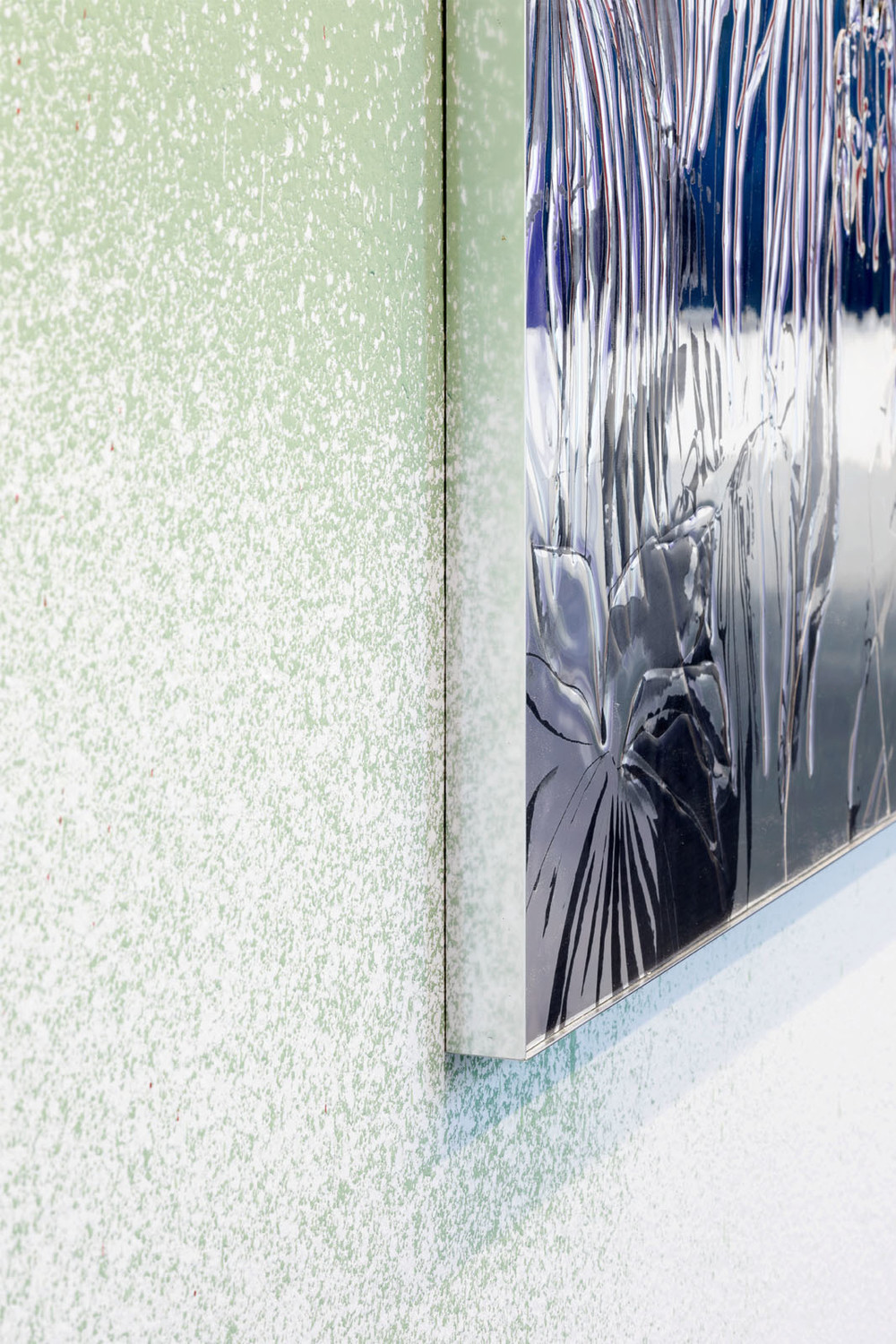 Istituto Svizzero, Milan
Capovolto
Capovolto, duo show with Shirana Shahbazi, Istituto Svizzero, Milan, Italy
17.02.18 – 17.03.18
Curated by Samuel Gross
Photo cre­dit: Giulio Boem
The Istituto Svizzero is plea­sed to present a two-per­son exhi­bi­tion by Swiss artists Manon Wertenbroek (Paris) and Shirana Shahbazi (Zurich), ​"Capovolto".
This exhi­bi­tion plays with the sug­ges­tive nature of its words with the title—suggested by Wertenbroek—Capovolto, trans­la­ted as Overturned, as a gui­ding prin­ciple. Perception of the space is tur­ned upside down thus des­troying the points of refe­rence within the archi­tec­ture of the Istituto Svizzero as we know it. The two artists create an immer­sive envi­ron­ment: colour is present throu­ghout, oppo­site sides of the gal­lery are flan­ked by two wall pain­tings by Shirana Shahbazi, and four engra­ved mir­rors by Manon Wertenbroek create constant moving reflec­tions diso­rien­ting the vie­wer.
The works' appea­rance is constantly in flux. Both artists inves­ti­gate and play with photography's tech­ni­cal res­tric­tions and set new ways for its use. Wertenbroek's Courtly Love, Amaryllis, Mixed Feelings Melody, and Dewdrops (all 2018), have been com­po­sed with a rei­te­ra­ted pro­cess of engra­ving and par­tial prin­ting on PVC mir­ror. These works which have been inter­ve­ned upon again with silks­creen var­nish, bring forth tex­ture and depth, thus dis­tan­cing them­selves from their pho­to­gra­phic ori­gins. The mirror's reflec­tion shows us both what is real what is inven­ted crea­ting new visual pos­si­bi­li­ties.
Along with Shahbazi's wall pain­tings, two mono­chro­ma­tic C-prints: Raum Rot (2017) and Raum Blau (2017) hang on the walls of the space. The images and colou­red sur­faces oscil­late bet­ween sur­face and depth, cata­ly­sing the emer­gence of new concep­tual spaces.
This exhi­bi­tion is lin­ked to the Pro Helvetia pro­gramme Promotion de la relève dans les arts visuels, through which the two artists had the chance to meet and col­la­bo­rate.
Read more